Before I get into this week, let me tell you how last week wend with my goal of not grocery shopping. Saturday I went a little overboard and spend $45 at the store. Slightly more than the $10 I had left.
Oh well. I do think I'll try that chellenge again though! Just not this week :)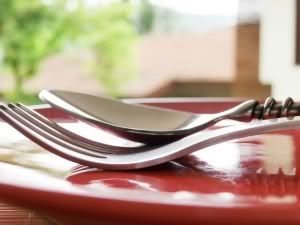 I'm super far behind this week.
I think I was thrown by having Monday off as a holiday.
I was also a little thrown by the sudden desire to look through
every.one.of.my.cookbooks
Where did they come from?
It was enjoyable though, and I came up with a few things I wanted to try.
In fact, I'll be sharing some of the some of the fun things from them as I go.
Like the Williams Sonoma Simple Classics that brings up Sunday's meal below.
Or the quaint cookbook that gives you a menu plan for every occasion from "Her 15th Birthday" to "Guys Game Night"
So far, I've only made butter cream frosting from that one.
So even though it's two days late, I really like posting my menu plan so here it is!
Menu
Monday - Taco Salads
(Didn't have these Saturday because My Guy took me out instead!)
Tuesday
- Flounder with Almonds & Grapes
Wednesday
- Slow Cooker Lasagna
Thursday
- Hunter Style Chicken w/ Potatoes
Friday
- Homemade Pizza & Tossed Salad
Saturday
- Eating Out at Home (Mexican Night*)
(*Trying again. This time it's enchiladas)
Sunday
- Braised Pork Loin, Mashed Potatoes, Glazed Carrots & Homeade Rolls
Now, about the enchiladas.
I can make them, but they're just okay.
I mean, they're nothing special.
Thing is, Mr Sinister threw down the gauntlet.
He said someone else made him the best enchiladas ever.
And I know I have some mighty fine chef-friends out there.
So friends got any award winning (or just really good) enchilada recipes you'd like to share?