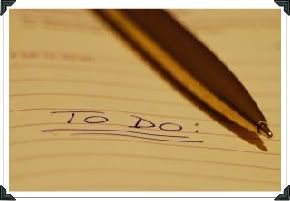 To-Do List: Week 1
Finally got this one done this morning. That's okay though, because today feels like Day One. Like the true beginning. And that's not just because I skipped the gym to go to a basketball game last night where I had an ice cream cone and shared a large popcorn. Picture taken, measurements noted.
All over this one. Over the weekend I went in search of the planner I bought last year because it was an excellent place to record my daily life, including my food journal. The first thing I learned was that daily planners are rediculously expensive. The second thing is that I had no luck finding the exact same one. So far, the pretty blue one I did find is doing the job nicely, although it feels a little cramped. I suppose I'll lean more on using the WW mobile app this year.
3. Plan the best weigh-in strategy for you
I'm go-to meeting kind of weight watcher. Last year I convinced myself I didn't need meetings because I'd already learned the program so well. I wasn't learning anything new afterall (yeah, right). So then they went and changed up the program at the end of 2010, taking away my excuse! Therefore, I'm heading back to meetings with my favorite local leader, Joanne. I'll be going today at noon, as well as every Wednesday at noon. Now you see why toay feels like Day One!
4. Build your Favorites
Still working on this one. A lot of my old favorites need to be recalculated with the new PointsPlus values. It's hard to get used to those numbers being higher!
5. Clean fridge & cupboards and fill with healthy foods
Half done. The fridge is full of healthy stuff only, but the cupboards are sadly full of temptations. Mostly in the form of leftover Christmas goodies. Those haven't been too much temptation, though. The items I truly can't have around without testing my self control: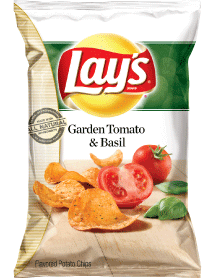 Lays Garden Tomato Basil chips - seriously these are my new kryptonite. I can eat the entire bag. I've been known to hide a bag in my car so I can eat it without sharing (and of course secretly).
So there you have it, my week one progress. Do you have a to-do list for your health & fitness goals? If so, share it here!