Thrifty Thursday is the weekly spot where I recycle some wisdom and advice I've gleaned during the week. Normally, there would be something about fitness, weight loss, Weight Watchers or nutrition here but today something else caught my eye. Maybe I have Spring Cleaning on the brain. Maybe I'm gearing up for the master bedroom overhaul that will be going on this weekend. There it is. I said it. That's what we've decided to do for Valentine's Day. Now don't look at me like that, it's actually a great idea! Considering all the half done projects and room in our little country house, finishing our sanctuary has become my priority. Besides, when it's done we can enjoy it all day on Valentine's Day!
Today's advice comes from Good Housekeeping. They caught my eye with a slideshow highlighting
52 Ways to Get Organized
. That, my friends, is just what the doctor ordered. We moved into this old farmhouse over a year ago with the intention of fixing it up, but after getting the necessary things done we've hit a slump. Because of that, we haven't fully settled in – meaning I haven't gotten completely organized. Okay, I realize that never really happens, but I'm not even close. The real reason that's a problem is because it effects my ability (not willingness) to do housework. The surest way to get me to keep a clean house is to ensure I have a place for everything (so everything can be in its place). Well I'm taking matters into my own hands. This weekend is going to be the beginning of my Projects Around the House (PATH). I plan to research and complete as many of the household projects as I can in the coming months. Let's face it, Merv: has started a new job/will be spending a lot of time with cattle as calving season starts soon and there are 4-H animals to be tended to/wants to work on motorcycles and trucks/isn't going to be finding a lot of spare time anytime soon. Looks like I need to take the lead (with a lot of help in the power tools department) and I'm actually looking forward to it.
A few things from the GH list that I need to focus on (before and/or after the other projects):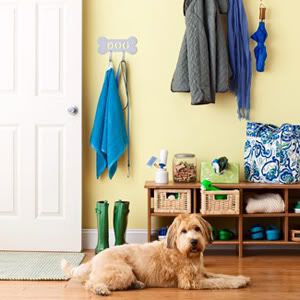 Organizing shoes and coats in the entryway. We have an informal one, as in we have no closet. We have coat hooks and a shoe rack but it could use some work. We also have a mud room but it's not heated so using it in the winter is pretty much a no go. I think I'd like to get a nice piece of furntiture with doors on the front that I can repurpose to hold shoes and boots by the door with a flat top surface.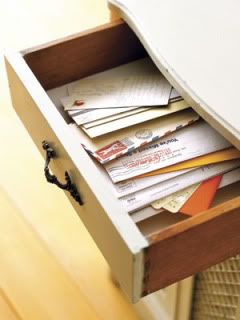 Mail Station! Right now there's not a designated place to put mail to be read. (The mail that's been opened is a different problem!) I think I'd like to add something to the aforementioned flat surface as a place to catch mail and keys.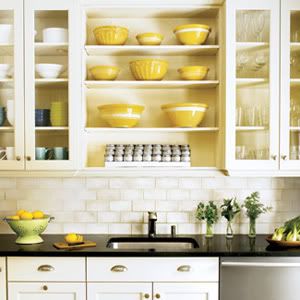 As goofy as this probably seems, I don't have a spice rack! That's a very soon on the to do list item!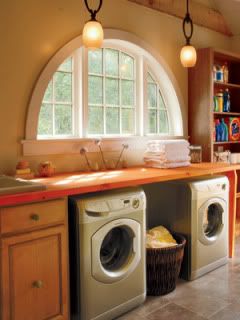 Folding space over the washer and dryer. This will probably be part of a larger project in which I will be making a lot of changes to our downstairs bathroom/laundry area.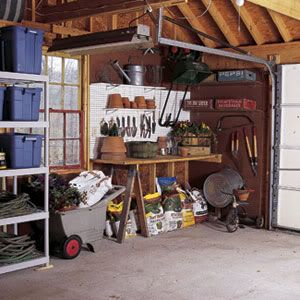 Hand and Power tool storage. I hate that I can't find anything that I need for these projects. Maybe some peg board and metal shelves should have been my Valentine to him. Oh well, anniversary is comin!
For Good Housekeeping's tips on these problems and to see the entire slideshow
check it out
!

P.S. None of those pictures should be taken as a literal representation of MY house.