This recipe is so simple yet so satisfying. After last week's post about
Quick but Healthy Meals and My Crazy Night
I was pleasantly surprised to find such a fast easy fish recipe.
The ingredients of this healthy recipe are so simple: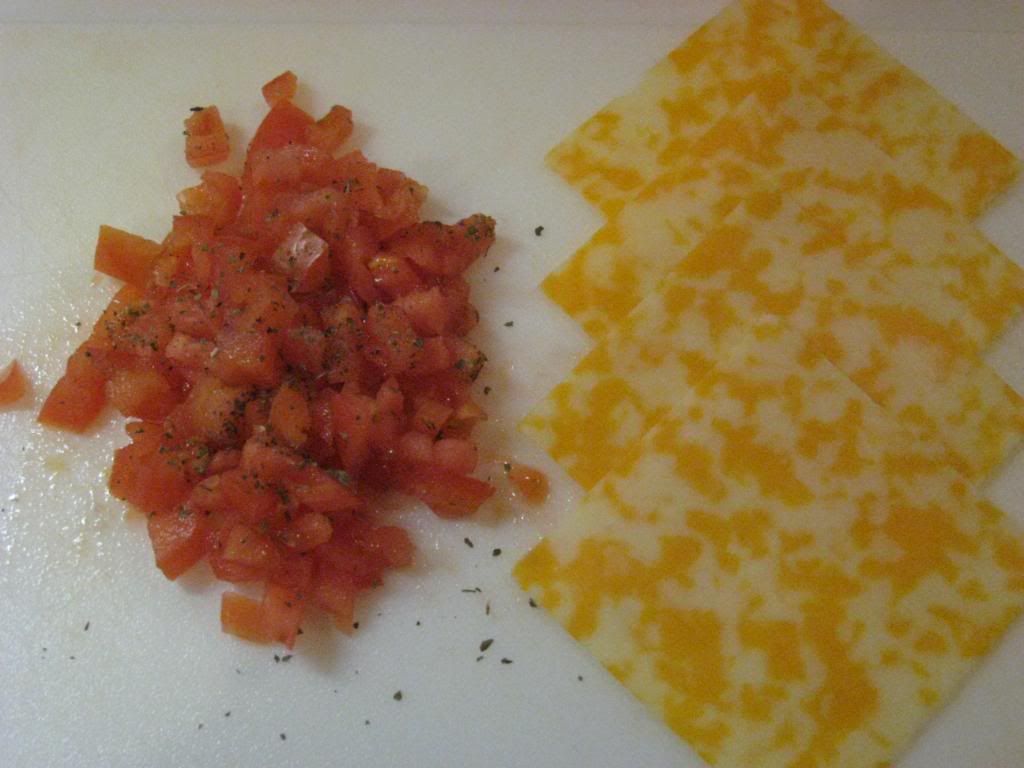 Chopped Roma tomatoes, basil and cheese (I used Weight Watchers Colby Jack)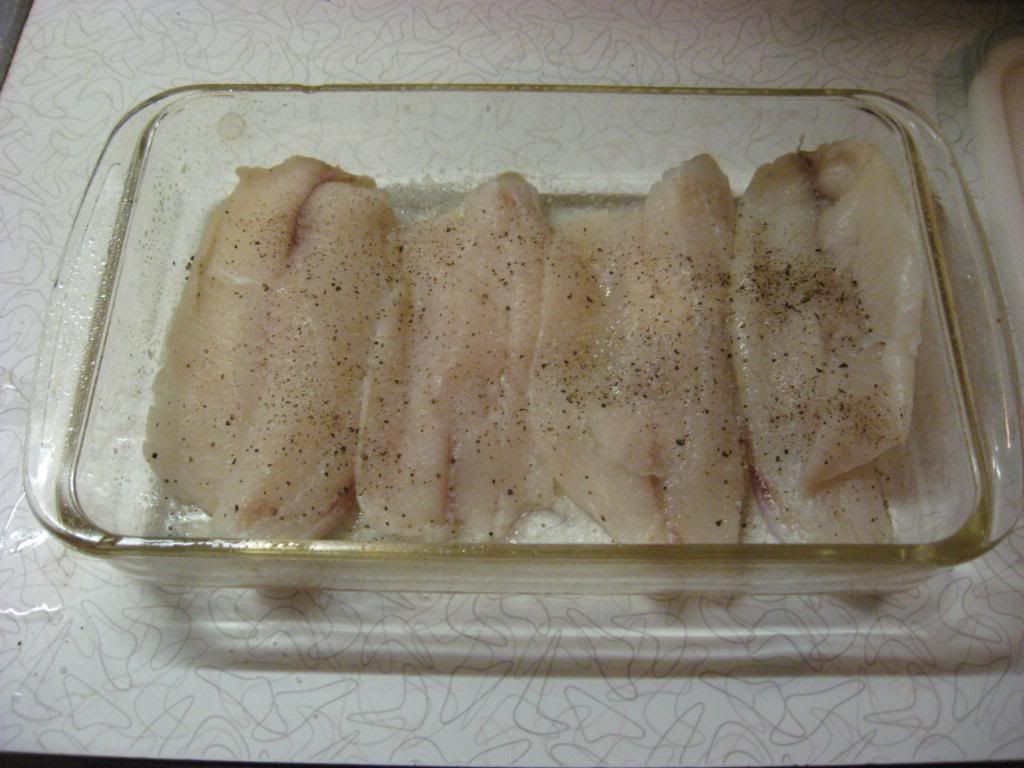 Fish fillets (I even used frozen fish)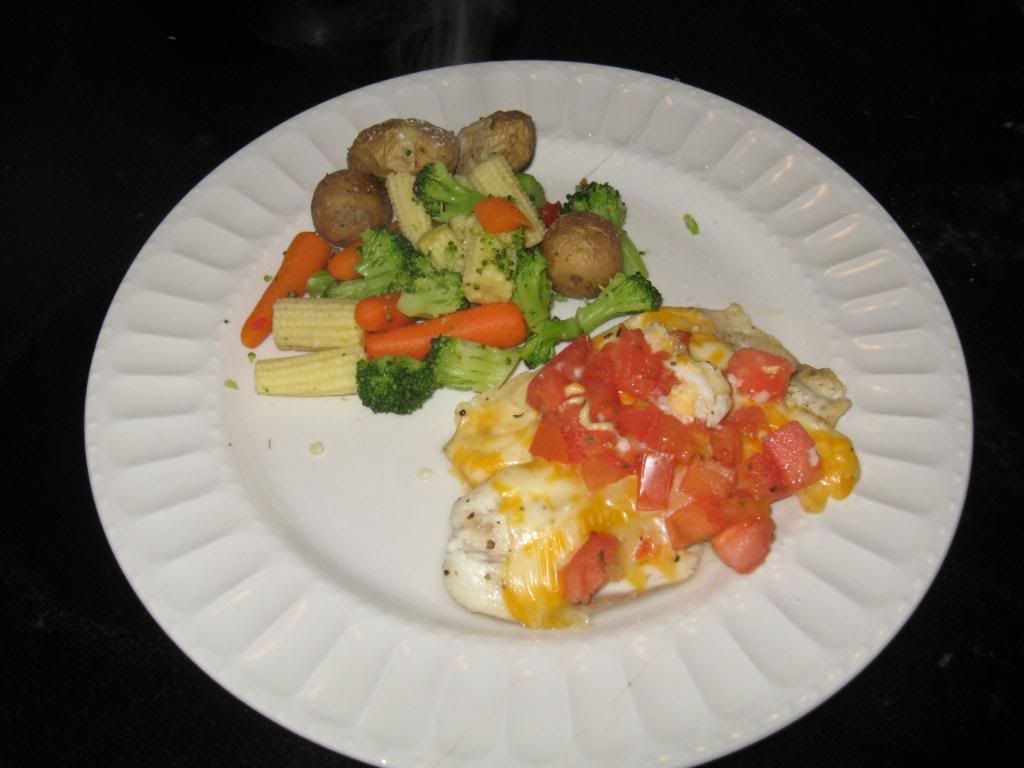 Delicious and simple, this recipe went very well with steamed veggies.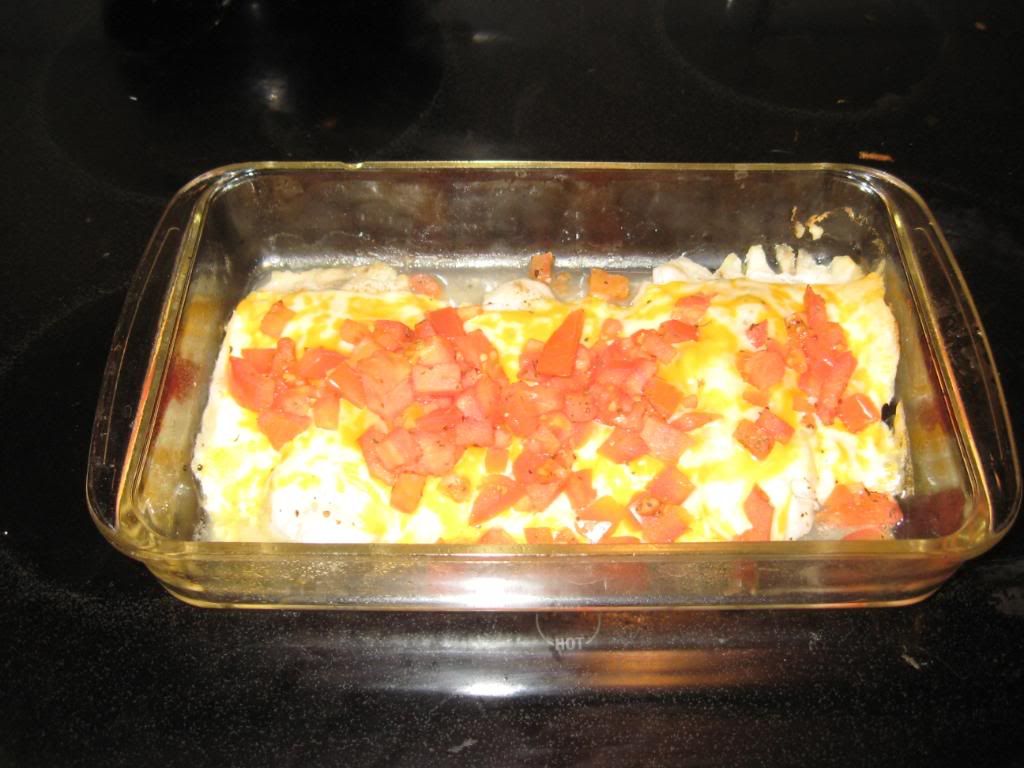 Tuscan Tilapia Fillets (Serves 3)
Ingredients
12 oz Tilapia Fillets
Salt & Pepper to taste
1 Roma tomato; chopped, seeded
1/2 Tbsp fresh basil
1 oz fresh Mozzarella (or other cheese) slices
Directions
1
.
Preheat oven to 450 F. Salt and pepper tilapia
2. Stir together tomato and basil
3. Place tilapia on a greased baking dish. Bake 6 minutes, top with cheese slices and tomato mixture.
4. Return to oven and cook another 4 minutes.
I actually plan on having the last of this over a tossed salad today for lunch. My tastebuds are already looking forward to it.