WHAT I FOUND:
Some slimspiration
from six women who each flipped a simple dietary switch that set off a chain reaction of positive effects, from getting glowing skin to losing 130 pounds.
WHAT I GET OUT OF IT:
The connection between whole grains and clearer skin (at least for one reader). It's enough motivation for this shiny faced bread lover!
WHAT I FOUND:
A way to train
with celebrity trainer
Nicole Stuart
for pennies a day.
WHAT I GET OUT OF IT:
A body like Kate Hudson's. Okay, not really. But I do think it looks like a great tool for on the go fitness.
WHAT I FOUND:
A roadmap and navigation system
for avoiding the potholes and finding the fresh choices at the Sub Shop.
WHAT I GET OUT OF IT:
A calm assurance that adding cheese to my sandwich isn't taboo (it's also not a reason to switch from Roast Beef to Meatball Marinara) plus a few menu items that are always a good idea.
FIND OF THE WEEK: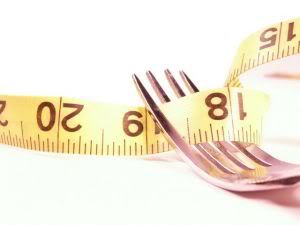 Weight Watchers has a new spokesperson, and she looks great. Head over to
WeightWatchers.com
and check out
Jennifer Hudson's success
.
What good advice have you found this week? Share your links with me below!